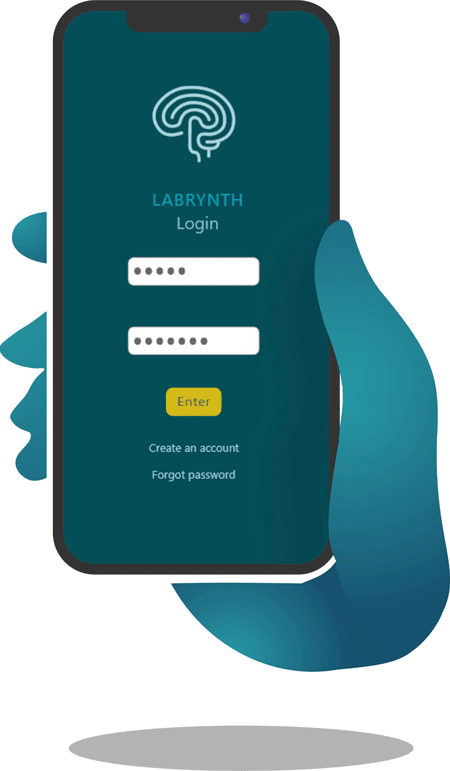 Let's just face it,
Healthcare is
For most, Healthcare is a long and winding maze of paperwork, appointments, follow-ups, consultations, check-ups, tests, prescriptions, and a whole lot of waiting.
It's never been easier to get lost in the shuffle and feel out of the loop on your own health. That's why we developed Labrynth, your guide to navigating Healthcare. Consider it your personal health assistant, cheerleader, and matchmaker designed to not only open up access to better healthcare, but to pave the road to a better you!
The Labrynth App is your all-in-one healthcare ecosystem.
TIRED OF WAITING IN LINE JUST TO FILL OUT THE SAME FORMS EVERY TIME YOU SEE A NEW PROVIDER?
​
Request your medical records directly to your phone or upload your existing records for safe keeping and transfer.
A world of health inside your phone
Here at Daedalus Systems, we firmly believe that there is infinite potential for improvement in Healthcare. That's why we've dedicated ourselves to creating an ecosystem that benefits every party involved. Taking the paperwork out of your doctor's hands, putting the power back to where it belongs: in the hands of well informed, empowered patients.
By connecting patients to beneficial, life-saving research, we can develop new drugs that not only will cure what currently ails us, but also protect generations to come.
Labrynth is best experienced through the app
Coming soon for both Apple and Android devices